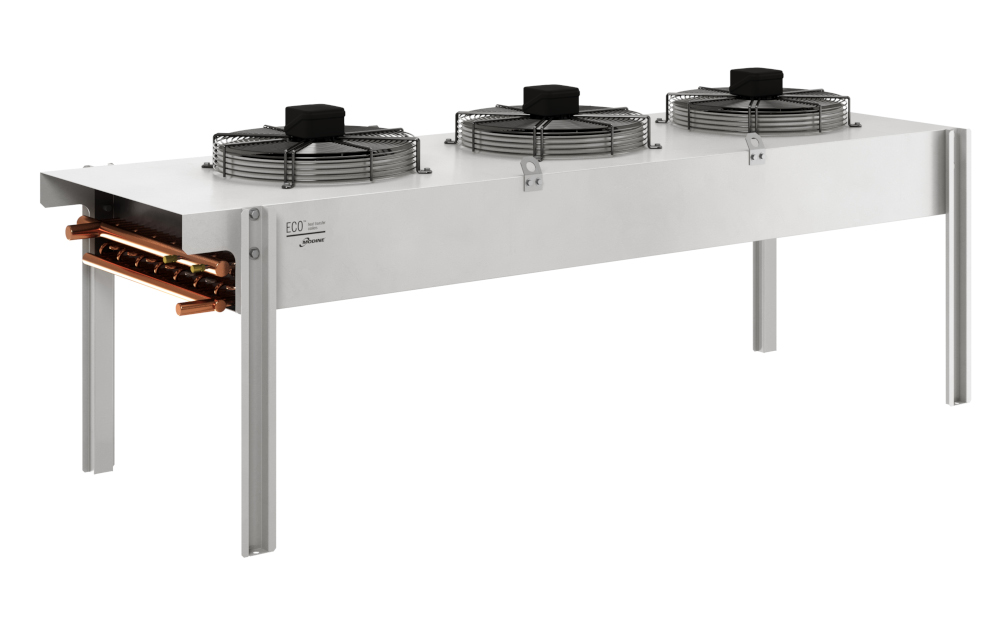 Applications
Commercial AC
Refrigeration systems
Close control
Precision air conditioning
Data centers
Capacity Range
EMEA: From 3,6 to 115 kW
APAC: Please contact us
Overview
EMEA Range consists of 69 customizable models.
APAC Range consists of 50 customizable models.
The TKE models can be used indifferently in the horizontal air flow version (H – with standard support brackets) or in the vertical air flow version (V – a kit with required legs is supplied upon request).
On request, the models can be equipped with non-standard coils and fan motors.
Coil Features
The entire range is equipped with high efficiency coils made from special profile aluminium fins and inner grooved copper tube, suitable new generation refrigerants. They are supplied charged with dry air at 2 bars and the fin spacing is 2,1 mm for the entire range
Casing
Casing Features Made of a pre-painted galvanised metal sheet, with a smooth finish covered by a plastic protection film
Fan Motors
The standard AC fan motors employed have the following features:
Ø 350 mm:
fan motor module: from 1 to 4
external rotor
single-phase 230V/1/50-60Hz
built-in electric capacitor
epoxy coated steel fan guard
available with 4 and 6 poles
Ø 450 mm:
fan motor module: from 1 to 6
external rotor
single-phase 230V/1/50-60Hz
built-in electric capacitor
epoxy coated steel fan guard
EMEA available with 4, 6 and 8 poles
APAC available with 4 and 6 poles
The optional high efficiency EC fan motors have the following features:
Ø 350 and Ø 450 mm:
fan motor module: the same as AC fan motors
Wiring
The fan motors and the casework are predisposed for grounding
Published Data
EN 327 reference standard
The stated capacity is assessed based on ambient temperature 25 °C and condensing temperature 40 °C with R448A (mid-point)
APAC The stated capacity is assessed based on ambient temperature 25 °C; and condensing temperature 40 °C with R404A
Contact Modine For More Information