As a world leader in thermo engineering, there is no room for compromise. We are committed to partnering with our customers to help them increase their competitiveness.  For our ECO™ heat transfer coolers and Coiltech® industrial heat transfer products, we select only the highest quality, most technologically advanced materials, and combine them with our expertise in engineering and manufacturing. The results – unsurpassed quality, startling performance, and trusted reliability.
Find Your Cooler Solution at Modine!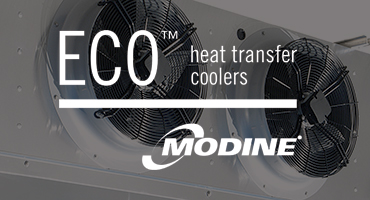 The ECO™ Heat Transfer Coolers are among the leading brand names of HVAC/R coolers in the world, renowned for unsurpassed quality, performance and reliability. Modine reserves this brand name for the products ranges of its Commercial Coolers Solutions.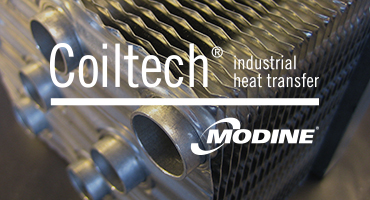 Coiltech® industrial heat transfer products are widely known for heating, cooling, and heat recovery in HVAC/R systems, as well as indirect cooling of power transformers, power generators, large electrical motors, and stationary diesel engines.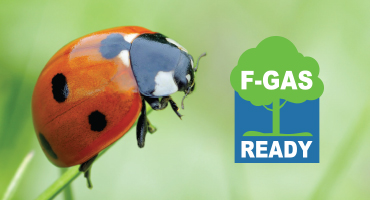 We're F-Gas Ready and committed to encouraging the transition to more environmentally friendly refrigerants. See what Modine is doing for sustainability and preservation of our natural resources and environment.
OUR COMMITMENT TO EXCELLENCE GOES BEYOND STANDARD EXPECTATIONS. WE TAKE QUALITY TO THE NEXT LEVEL.
Learn more about Modine's services and software solutions to help you make the right choice from our wide product range.
Our Coolers Selection software is all you need to make the right choice from our wide product range. Learn more about the software and download info here.
Protect expensive cooler equipment
Major OEMs recommend ElectroFin® E-Coat as the premier choice for corrosion protection.
Order from a pro who knows coolers
Connect with us about ordering and specifying Modine for your project.
Get the latest news, events, and press releases from Modine.
Contact Us to Learn More.