Modine is a world leader in commercial and industrial heat transfer solutions. As an innovator in the coolers industry and premier level manufacturer, our focus is on meeting our customers' needs, but also keeping our commitment to advancing technology to help protect our environment. Our products have been developed to offer efficient performance and reduced energy consumption, in compliance with the latest F-Gas regulations. Moreover, thanks to a more compact inner volume, our products use less refrigerant charge than in the past. Modine anticipates the future by presenting cutting-edge environmentally friendly solutions!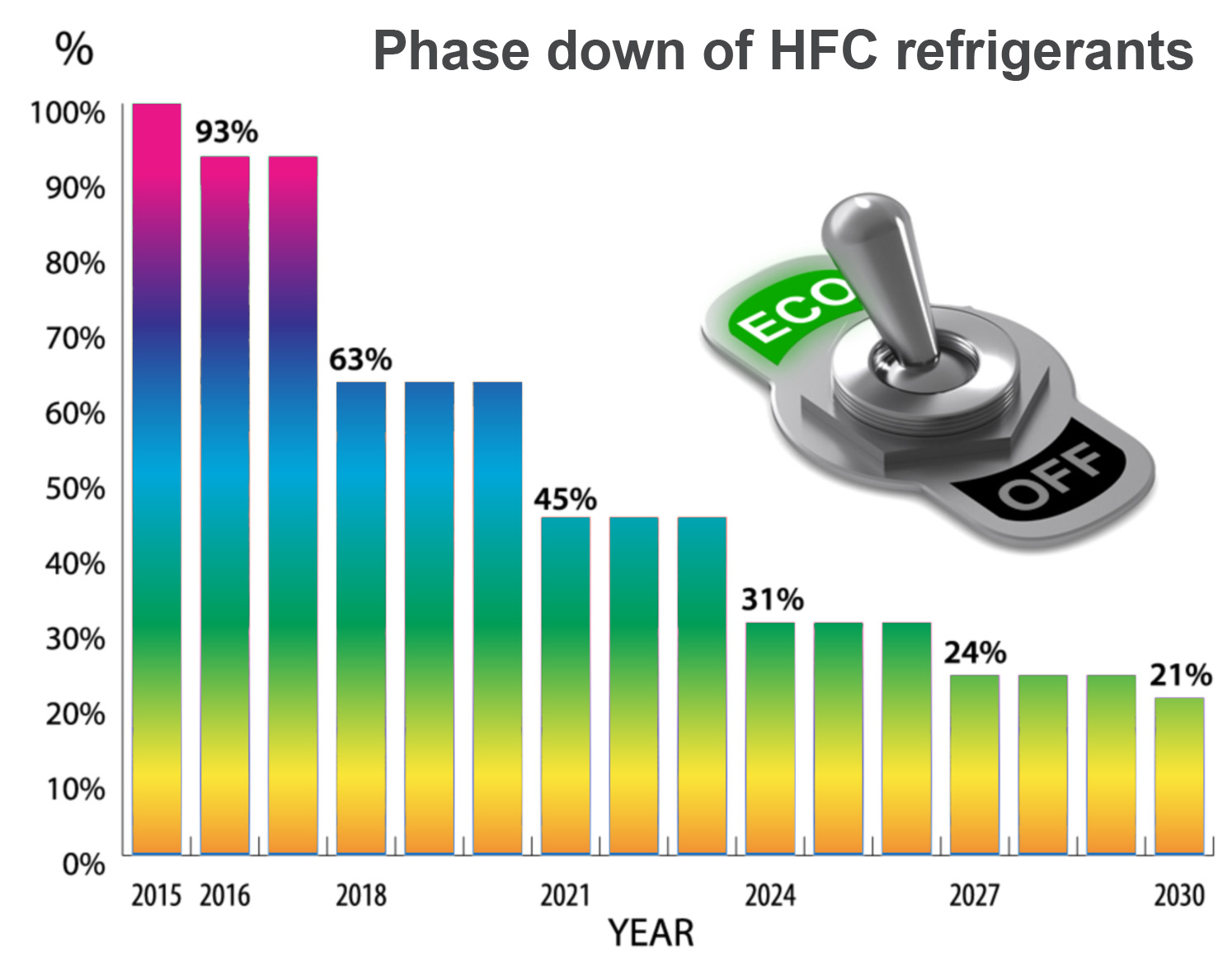 Energy Saving & Noise Reduction
With energy costs soaring and climate change increasingly in the news, energy efficiency is more important than ever. At Modine, as an option, we can offer all of our fans with electronically commutated (EC) technology to help guarantee lower energy usage.
We are committed to partnering with our customers to help them increase their competitiveness. Our products and services enable our customers to improve operational efficiency, improve products, and reduce tied-up capital. Because we focus on our customers' results and are unfailingly reliable, we are the partner on which our customers base their future development.
We make every effort to develop and produce the finest and most complete line of Coolers available, yet we recognize that specific customer requirements are often more important than our published specifications. At Modine, we have a long tradition of meeting these unique needs with outstanding engineering support and flexible manufacturing processes.
No Compromise
At Modine, we are not very good at compromise – at least not when it comes to product performance and quality. With years of experience designing, producing, and enhancing coolers, we have learned that compromise is not needed to exceed market expectations. Rather, we have selected the highest quality, most technologically advanced materials and combined them with our expertise in engineering and manufacturing to produce startling performance results with unsurpassed quality and reliability.
There is no need to compromise – simply give us the opportunity and see how we can develop a solution that better meets your needs.
Your Global Partner in Cooling Products
Modine has 37 production facility locations in 18 countries and over 10,000 employees. Our global locations are in the North America, South America, Europe, Asia, and Africa. We can be found in the USA, Sweden, Spain, Italy, and China.