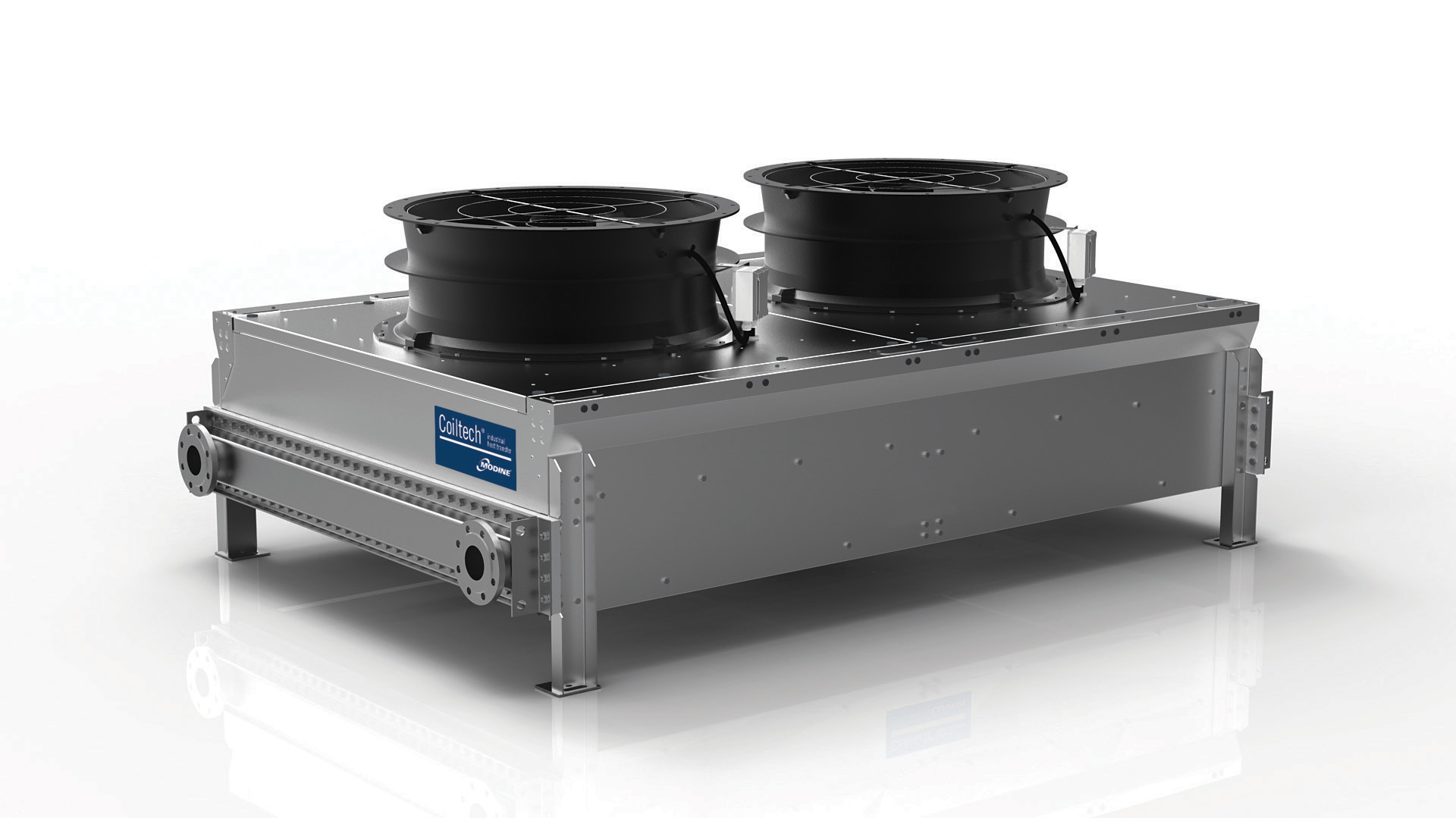 HGPC – High Grade Process Cooler
Overview
Modine's High-Grade Process Coolers (HGPC) are ideally suited for applications with the most stringent requirements.
This air blast cooler type is specifically for projects where ambient site conditions are harsh, material choice matters, and quality and reliability are paramount. Typical applications include cooling thyristor valves in HVDC power converter stations and large diesel or gas engines.
Heat Exchangers
The High-Grade Process Cooler (HGPC) can be made with a heat exchanger up to a maximum of 14 x 2.8 meter in size.  We can exactly match the specific cooling requirement with the number of available tube rows and fin pitches. Modine offers a wide choice of materials for both air side (outside) and liquid side (inside), depending on the required performance and application.
Fans and Motors
HGPC units can be equipped with from one up to 56 fans, depending on cooler size. The available fan and motor choices are vast, with selection highly dependent on customer specifications. Modine works together with the major fan and motor manufacturers to provide modern solutions with the best efficiency in accordance with the latest ErP directive.
COILS Software
Our COILS computer software is used to help select and size the correct cooler for the installation.
Contact Modine For More Information