ISC A/C Service Equipment
We produce service equipment for the charging and maintenance of air conditioning systems in cars, heavy duty vehicles, and agricultural and marine applications.
Benefits with Modine A/C Service Equipment:
Efficient
Extremely durable
Comply with European safety standards
Ergonomic design for easy use
Stylish design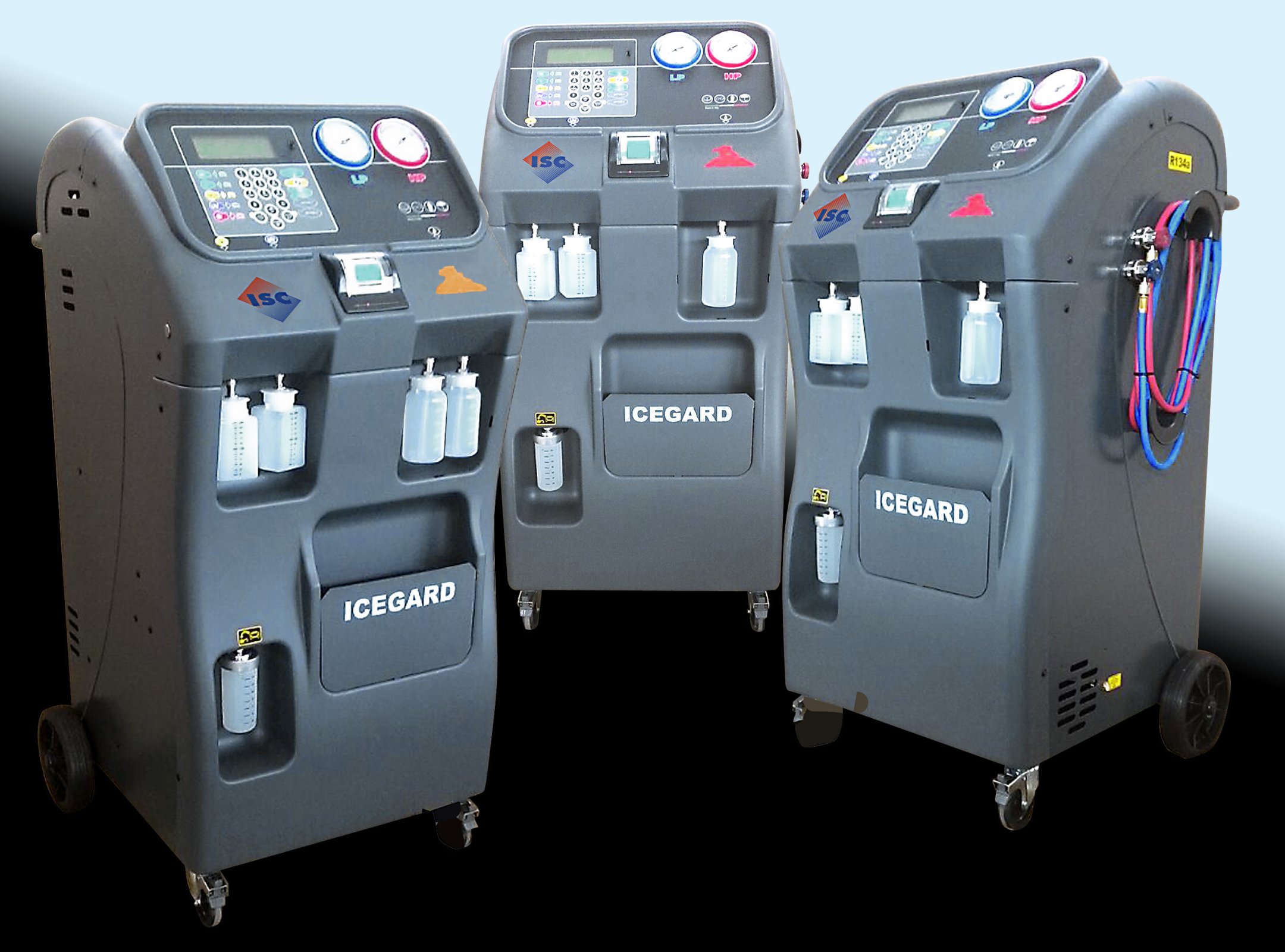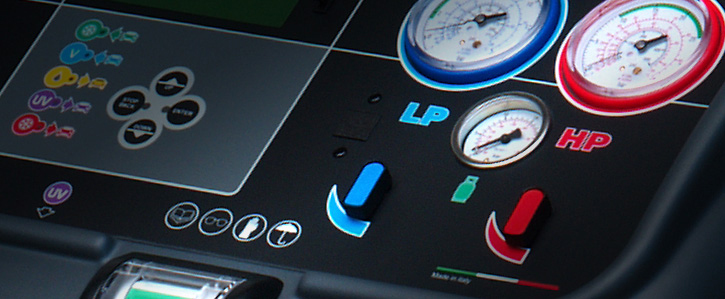 ICEGARD ORO
This service machine is the result of 40-years experience, merging technical know-how, and state-of-the-art solutions. There are two versions available, for R134a and for the latest R1234yf. ICEGARD ORO guarantees maximum performance in compliance with rigorous safety and environmental standards.
ICEGARD ORO is equipped with a 4.3 inch graphic display screen that facilitates operations, thanks to clear and intuitive icons. The 5 integrated oil flasks available for all types of vehicles, both hybrid and non-hybrid, enable it to complete the injection phase with absolute precision.
In the R1234yf version, it is possible to add a new generation Gas Analyzer, which protects the equipment from improper use and enables the operator to detect possible critical issues.
Thanks to these features, ICEGARD ORO is one of the most comprehensive machines on the market, with unrivaled quality/price ratio!
ICEGARD ROSSO
It was designed to manage the current gases used in vehicles (R134a and R1234yf) and it can also serve systems that work with POE oils.
It is equipped with a 4-line display screen and user-friendly keyboard. Operators are led step-by-step, thanks to clear messages available in 18 languages.
The ICEGARD ROSSO is outfitted for use with a Gas Analyzer.
An important feature of this machine is that it is fully automatic.
The ICEGARD ROSSO database can be updated or the service data managed via a USB flash drive.
ICEGARD ROSSO is an efficient, manageable, and easy maintenance service machine!
ICEGARD BLU
A brand new ICEGARD service machine! Completely automatic and includes an easy-to-use version for buses.
ICEGARD BLU stands out for the 38-kilogram cylinder which places this machine at the top of its category. Another important feature is the easy maintenance!
The ICEGARD BLU version for refrigerant R1234yf is a fully accessorized base model with the possibility to add a Gas Analyzer.
The ICEGARD BLU database management is carried out via USB. It is also equipped with a 4-line display screen.
These quality features are distinctive of this product range!
ICEGARD VERDE
Robust and practical with sleek, modern design!
This machine's "database" comes as a standard feature, enabling the operator to perform accurate servicing.
ICEGARD VERDE is equipped with a diagnostics system that facilitates servicing and repairing A/C systems through clear and concise messages.
ICEGARD VERDE machines comply with the SAE regulations governing refrigerant recovery and recharge, ensuring quality and savings!
Contact Us to Learn More.